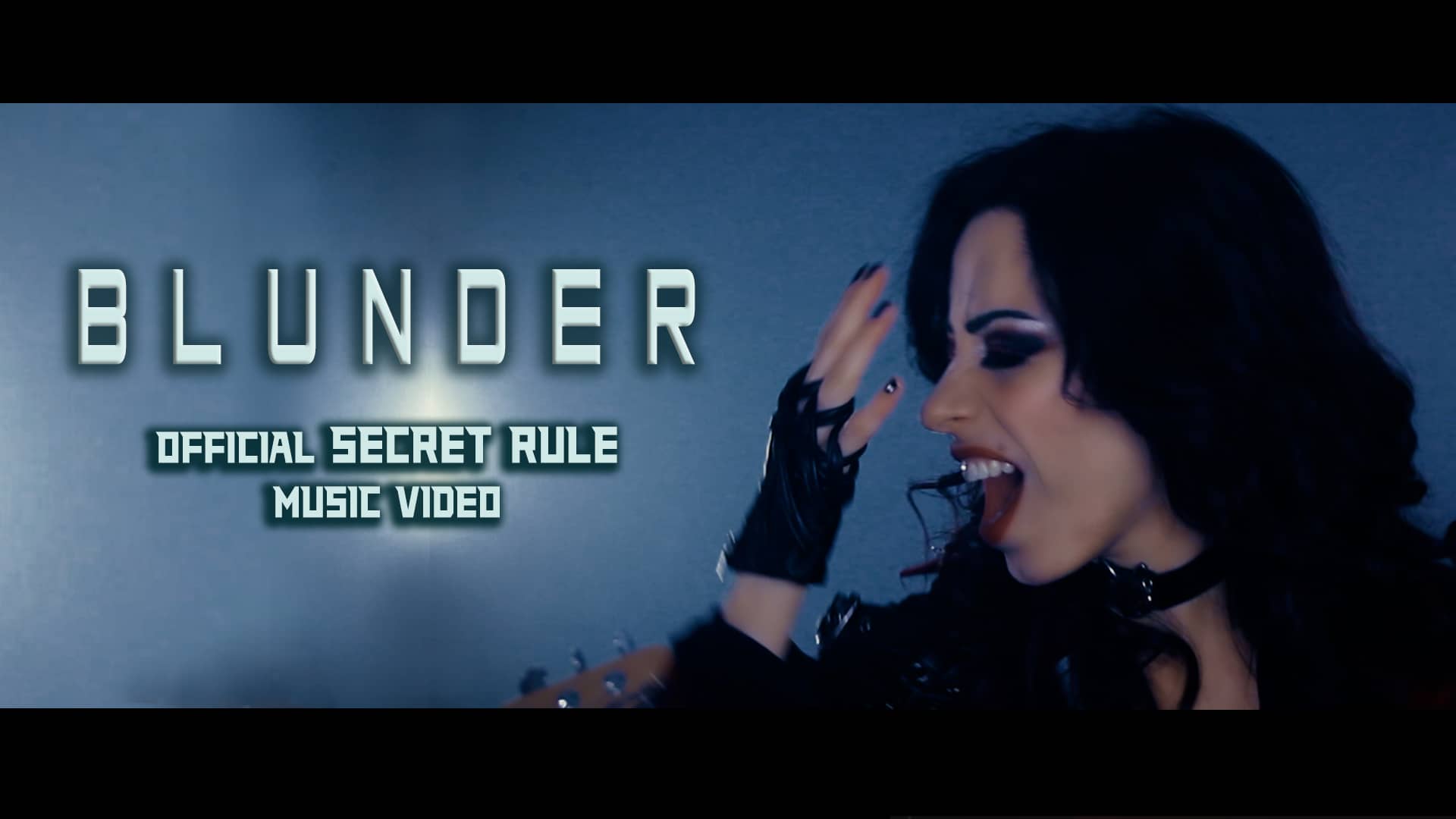 Italian metallers SECRET RULE have released the official music video for their new single, "Blunder". The new music video reflects the isolation we've been living in for almost 2 years, set in a hypothetical post-apocalyptic future, where the only human tracks left are handprints painted on the wall. But someone is guiding our fate…or is simply observing us?
This is the third music video that will be included in the upcoming album "Mea Culpa" out on June 3rd.
The pre-order will be open until May 2nd at this link:
https://www.secretrule.it/product-category/mea-culpa-new-merch/
The physical CD is available only through Secret Rule's shop, meanwhile, it will be available on all digital platforms, only at the end of the year when all the songs have been released digitally month after month. So if you're curious to listen to the whole album now, the pre-order is your chance.
Watch the new music video Blunder here:
Angela states: "Blunder explores the story of humans, the world's life cycles, and the solitude we're living today. We're fighters and we have always been able to get through every difficulty but at the same time, the will to explore the Universe, to always push beyond our borders, to discover something extraordinary, has led us to forget how lucky we are to live on this Earth and how many beauties she has to offer us"
Andy says: " This song represents a new way to write for us. This time we followed the lyrics and everything has found the right place in the structure. The battle scream in the beginning (that returns during the song) it's a freedom scream, the atmosphere in the first verse where Angela guides an electronic loop, the catchy chorus that breathes and gives a new light to the song. This time we just put every brick in the right hole. It has been something like finishing a crossword puzzle."
Sebastiano adds: "it was really cool to give the right dimension on every drum part. Blunder has been a great challenge. We are very satisfied with the result"
Michele says: " It's not always easy to keep the catchy part with a heavy riff, I love this song. There are dynamics, tension, heavy, and strong parts with very cool melodies…and Angela gave a great performance, everything she sings becomes gold"
Secret Rule will be on Tour in early 2022 with Semblant, and they will continue to release new singles and videos every month! Stay tuned!
SOCIAL LINKS:
Official Website: https://www.secretrule.it
Official Facebook Page: https://www.facebook.com/secretruleband
Official YT Channel: https://www.youtube.com/c/SecretRule?sub_confirmation=1
Official Spotify: https://open.spotify.com/artist/4zgiXGA2lONdvZunHOFESG
Official Twitter Page: http://www.twitter.com/secret_rule
Official Instagram Page: http://www.instagram.com/secret_rule_official/
Track Secret Rule on Bandsintown to know when they play near your city: http://www.bandsintown.com/SecretRule